Deep Lines and Wrinkles
DERMAL FILLERS: DIMINISH WRINKLES, INCREASE LIP & CHEEK VOLUME
Gentle Care Laser Aesthetics offers Juvéderm®, Restylane®, Juvéderm® Voluma, and Juvederm Volbella® Hyaluronic Acid dermal fillers to reduce the appearance of wrinkles and creases, as well as to restore volume in the cheek, chin and lip areas. The most appropriate lines to treat with fillers are the static lines you can see when your face is not moving (like smile lines). The most commonly treated areas include: lips, smile lines (or nasolabial folds), mouth lines (or marionette lines), smoker lines (or vertical lip lines), cheeks or chin, and tear troughs. A single treatment can provide subtle to dramatic improvement in appearance without surgery and with little downtime. *
Over the last several years, dermal fillers have become incredibly popular due to their fast and long-lasting results. Dermal fillers supplement the body's age depleted hyaluronic acid and because hyaluronic acid occurs naturally within the body, it also dissolves naturally and requires no allergy testing prior to treatment. Whether you are restoring volume loss to create a more youthful appearance or adding volume for facial contouring you may see the improvement almost immediately.*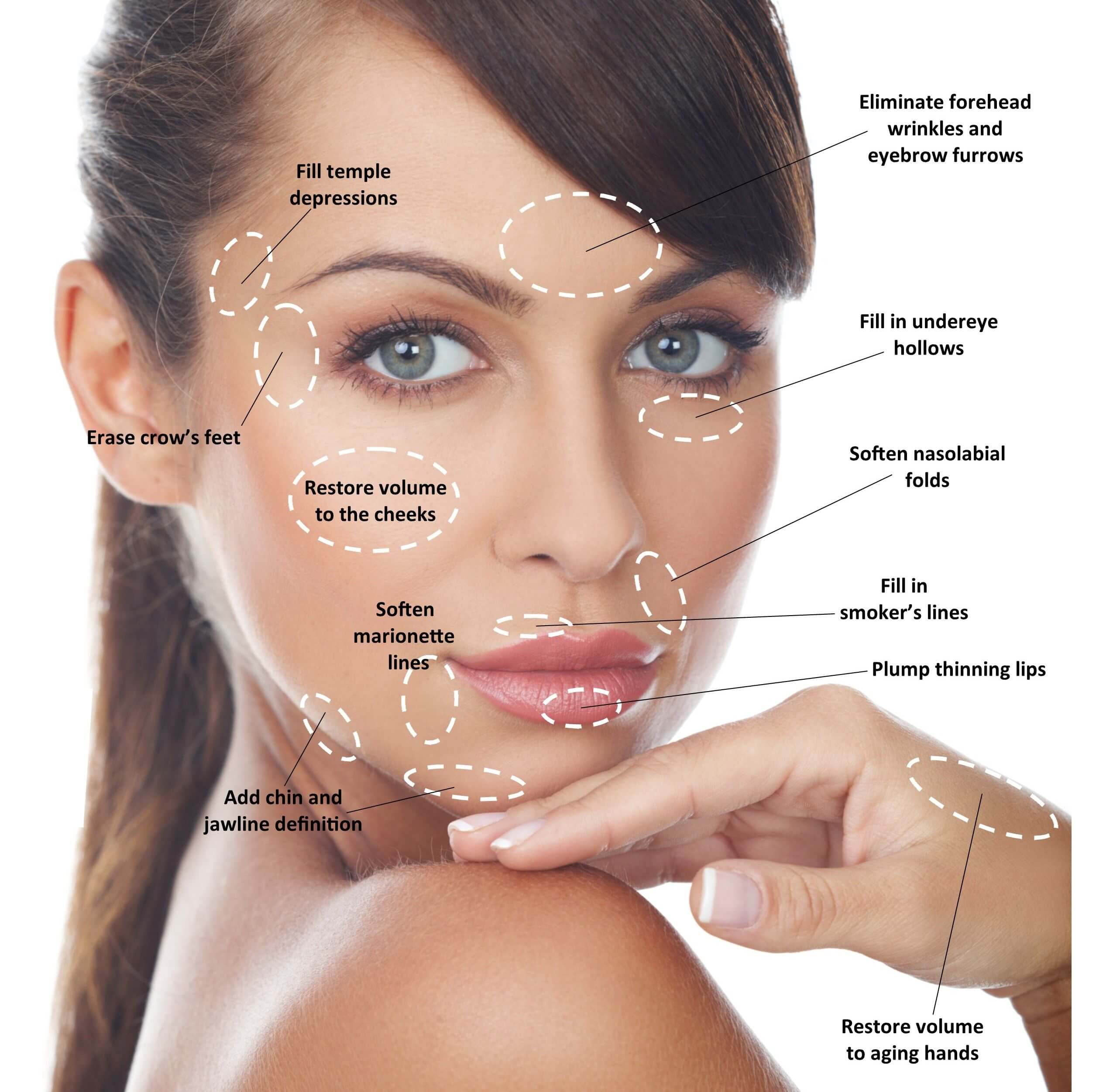 ---
At Gentle Care Laser Aesthetics Dr. Khan will work with you to create a safe and effective personalized treatment plan to ensure your cosmetic goals are achieved and your expectations are surpassed. For Botox®, Dysport® or Dermal Filler treatments call 657-218-9859 to schedule a complimentary consultation today.
---
---
DERMAL FILLERS CLINICAL RESULTS
Pictures coming soon.
---
*Results May Vary